CSG make IT GmbH
"In search for a new ERP framework as a foundation for rebuilding our world-wide distributed Industry-specific ERP solution, we got to know the open source solution of VIENNA Advantage. Due to the technological and strategic orientation of the system, we found many similarities with our visiion. The system is highly configurable and offers out of the box solutions which are essential to the requirements of CSG, specially in the area of bulding structurally complex companies and subsidiaries as well as internationalization. The German presence also eases additionally the necessary communication for this important partnership."
Martin Merker
CEO - CSG make IT GmbH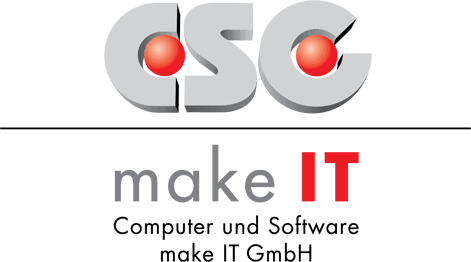 3 TAV
"3 TAV is innovative Slovenian company which developed own ERP information system and special solutions for billing processes on windows client/server platform. Because of growing demands of our customers, we decided to reengineer our solution with implementation of latest information technologies. In first phase, we searched for solution - more framework with basic functionalities and blocks for building real business applications. As we find Vienna Solution, we saw, that it already includes general modules, that are also very easy to customize for specific needs. With using and customizing those Vienna Advantage modules we can concentrate on developing just our specific solutions and also offer those our modules and knowledge on global Vienna Advantage market. I see this kind of partnership a great opportunity for both two parties. Vienna advantage gets respected business partner for implementing and supporting general solutions in our region and we get advanced high technology framework for developing vertical solutions which can be sold on global market."
Ludvik Ilovar
CEO – 3 TAV d.o.o.

Previous
Next