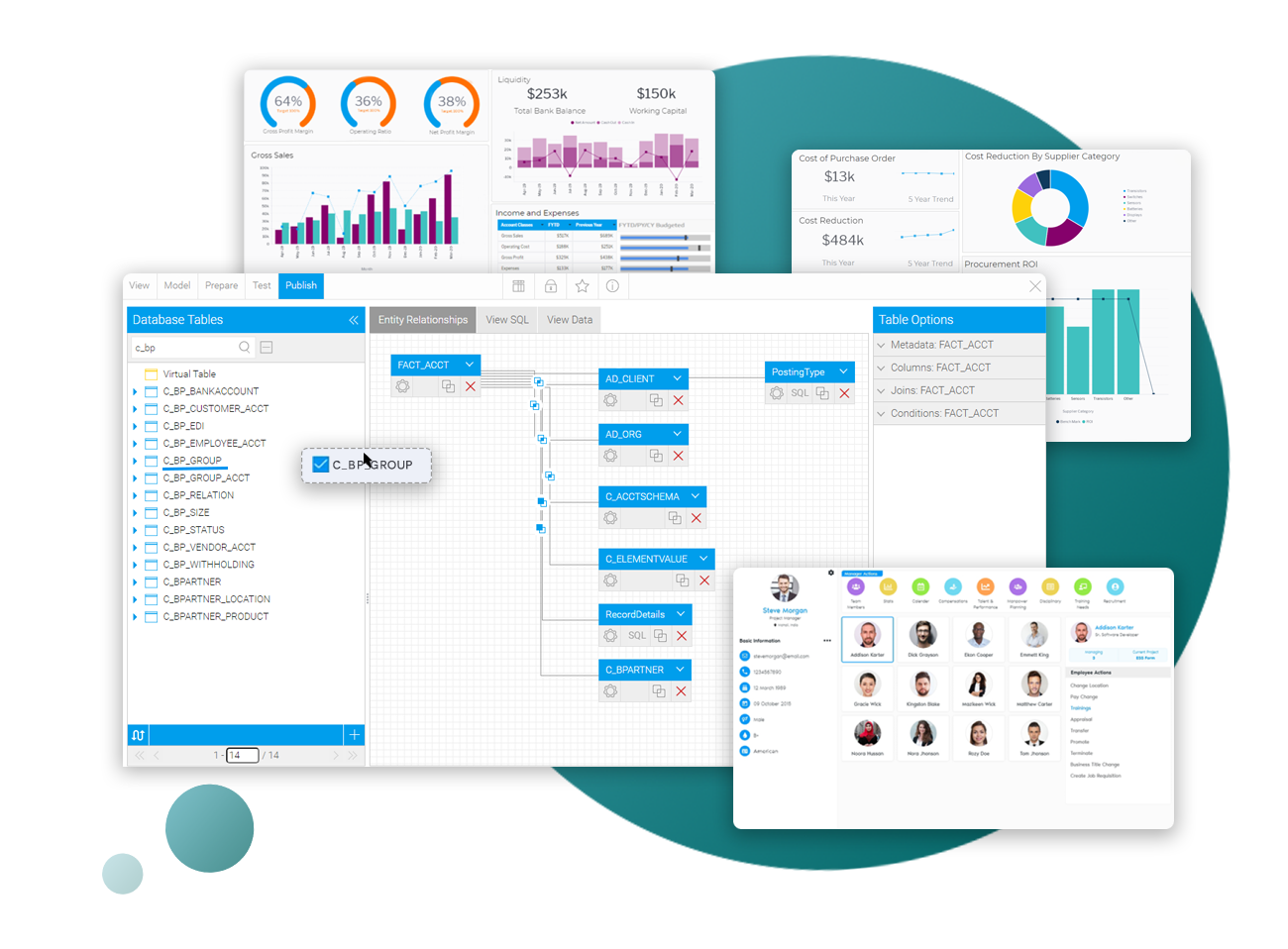 Who is this Application Development Framework for?
Ideal for developers who are looking for fast development of custom business applications for their company or customers.
What can I do with VIENNA Advantage Framework?
Deploy your own functional features and build strong and enterprise level business apps without writing too much of code.
What types of applications can be developed?
Wide range of data-centric business apps; from simple contact management to complex manufacturing and WMS solutions.